Learning and Assessment
With ImageSim Training, medical trainees will be able to practice interpreting up to several hundred examples of image-based cases. This learning system emphasizes the learning paradigms of deliberate practice and assessment for learning. As such, after a trainee submits their diagnostic impression, the trainee receives text and visual feedback with every case and learns more effectively from every case they do. Participants will be certified as competent once they achieve the specific performance benchmarks for a course.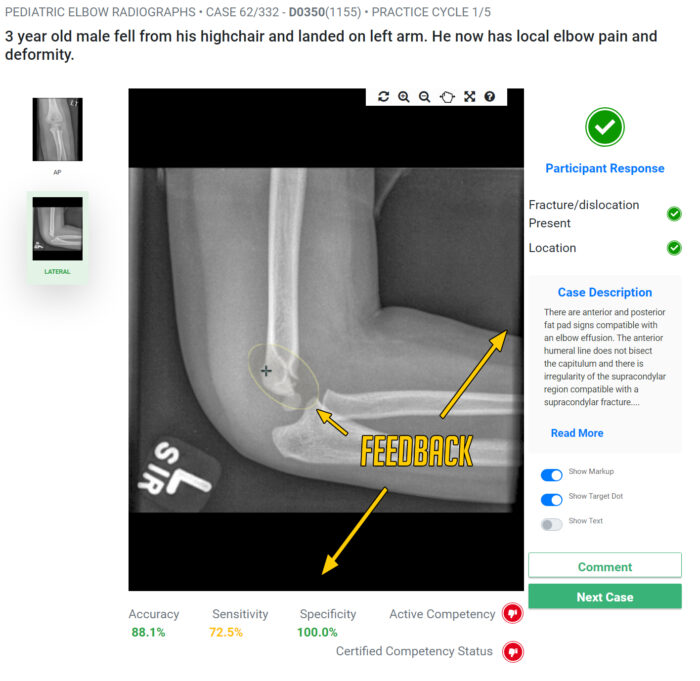 *Our results to date show an average increase in accuracy of 15% after about 100 cases.
A Resident's Learning Curve

---
COURSES
We are currently trusted by over 40 post-graduate training programs internationally. See courses we offer here.
---
Program Directors
Join the growing number of programs that are using this learning system for their residents and fellows. Each program director gets a customized link that provides the status of each of their trainees:
Courses started
Cases completed
Competency status
---
Access and Payment
Access to all cases is for two years and all participants are permitted access five practice cycles of all cases to achieve competency.  Trainee and group prices are displayed when you register as user for group/training purposes.